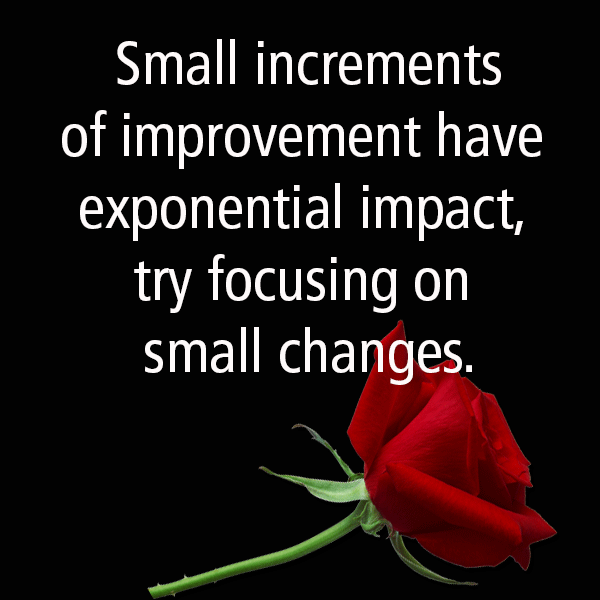 "Most of us have had some experience with
self-improvement
efforts. My experience has taught me this about how people and organizations improve:
the best place to look is for small changes we could make in things we do often.
There is power in steadiness and repetition. And if we can be led by inspiration to choose the right small things to change, consistent obedience will bring great improvement."
"The Lord Will Multiply the Harvest"
[an evening with Elder
Henry B. Eyring
, Feb. 6, 1998], 3
Here's a devotional address
by Brother Wahlquist that gives ideas on how to put this principle into action. It's worth reading and pondering.
And that reminds me of a general conference talk by Elder Larry R. Lawrence,
"What Lack I Yet?"
While looking for a picture, I discovered this idea even has an identifiable term - Kaizen. Isn't it great to be able to learn something new?